Message from the president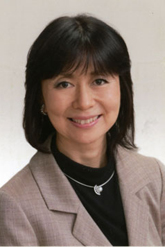 For Japan lacking natural resources, people and technology are important resources.
Manufacturing is essential for Japan and the technology of small and medium sized enterprises has supported the technology-oriented nation of Japan.
This Japanese manufacturing is, due to the rapid globalization, drastically changing and being hollowed out. In the process of this change, additional value and innovation are advantages required now in order to survive.
Since the start of our business in 1916 we have accumulated (manufacturing) achievement and experience as a base and we attempted to integrate craftmanship technology and the most advanced techniques to supply products of excellent quality on a constant basis.
We established a design development section in 2001 and in 2010 an automatic machinery assembly division. From design data to trial production molds to production model to installation of machines. We provide a system in which we can accept orders consecutively.
Due to diversification of environment and globalization of the manufacturing business, our task is to even lower the cost than before, shorten the development period and aquire technology that corresponds to renewable energy.
As Darwin said: Strong life will not survive but uniqueness that can evolute can survive. Besides this I want to add responding to rapid change, trying every means to form a system that can deal with NIES (Newly Industralizing Economies).
Also we want to contribute to society by heading for a company with a dream where each employee can have fulfilling, inspiration and solidarity.
From now on too as a good partner our company would like to serve you in a useful way continously.
We will appreciate your further warm advice and guidance from now on.
Brief overview of the company
Company name
Daiwa MT Corporation
Address
Shizuoka-prefecture, Fuji-city, Obuchi 539
TEL
0545-35-0350(President)
FAX
0545-35-0466
President
President Keiko Wakuta
Founded
July 23rd. 1943
Capital
10,000,000 Yen
Number of employees
55
Factory site
8,730㎡
Factory buildings
2,580㎡
Business lineup

Design support
Design data creation
Design model production
CAD/CAM
Master model production
CFRP Shaping die
FRP Production
Test jig production
Resin mould production
Production of car interior production models

Banking relationship

Shizuoka Chuo bank Yoshiwara branch
Shizuoka bank Hiromi branch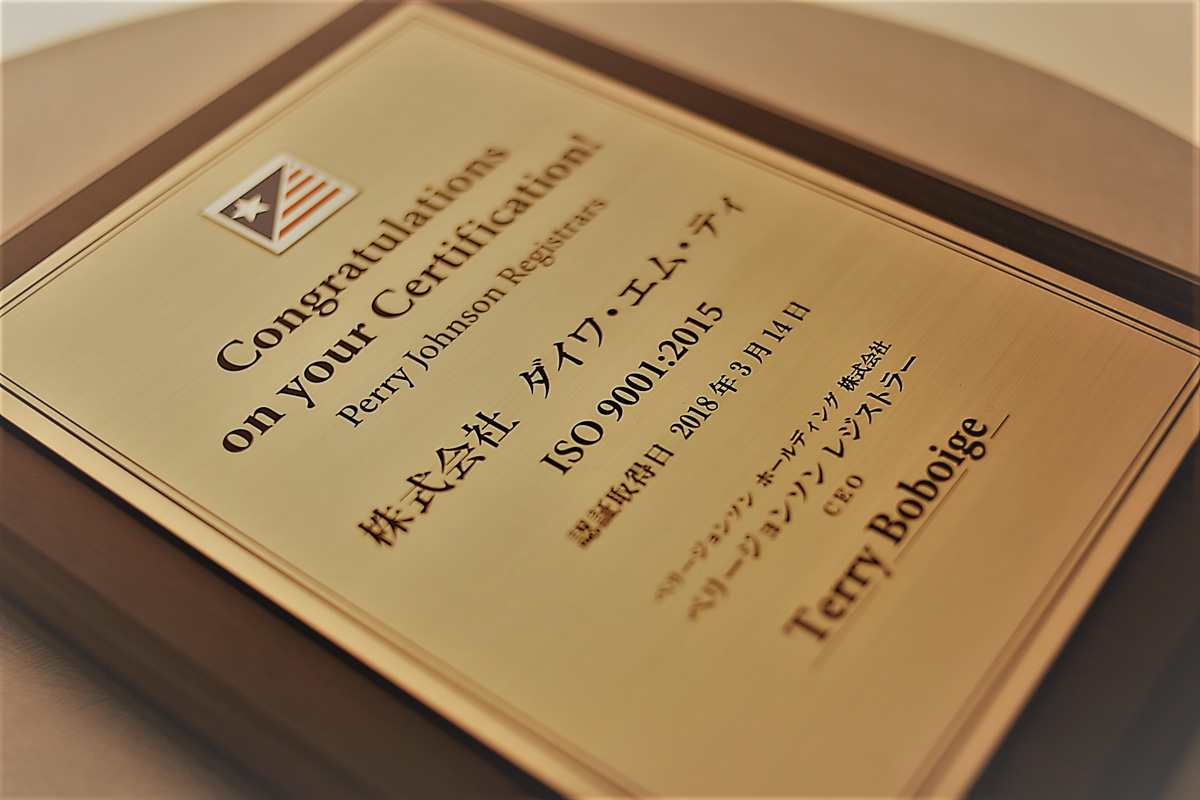 Corporate history
March 1916
Company founder Yasomatsu Wakuta opened wood mold production site for marine vessels at Matsubara street in Shimizu city
July 1931
Company moves to Idabara, Fuji-city in front of former Nissan automobile Yoshiwara plant (present JATCO)
August 1943
Move to Imaiizumi in Fuji-city
Entity conversion into Owa wood mold production site corporation.
April 1946
Saburou Wakuta becomes company president
February 1970
For office expansion move to a new building at Obuchi 2470 in Fuji-city.
May 1985
Install a model processing machine (3axes) NC machine
February 1989
Introduce IBM's CAD/CAM system (CATIA)
March 1991
Install a high speed model processing machine (5 Axis) NC machine
March 2001
Move to present location in a newly constructed building (Fuji-city Obuchi 539).
Change company name to Daiwa MT Corporation.
Install Ookuma made machining center (5 axis) start die machining. Introduce Sesukuwa (Work-NC) and increase efficiency of CAM.
April 2001
Establish a design department
Introduce (ICEM SURF) strengthen the function of free form modeling.
Introduce CATIA V5
March 2003
Acquire ISO9001.2000
October 2005
Install a new model vacuum molding machine
November 2005
Install an Ookuma made machining center (5 axis)
January 2006
Keiko Wakuta becomes president
April 2006
Install a model meister, start non-air bubble model processing.
July 2007
Open a design data center facility in Atsugi-city in Kanagawa prefecture.
February 2009
Install the third Ookuma made machining center (5 axis)
March 2009
Start up a designing manufacturing department for installation and jig machinery for mass production.
June 2009
Introduce NX in DDC
February 2011
Expand with machine assembly factory for special mass production machines.
November 2015
Purchase of 4th Machining center(5 axes)made by Okuma.
March 2016
The 100th. Anniversary of the establishment was celebrated.
November 2017
Third factory was built and taken in use.
Access Map