Numerous accumulated actual achievements and history, prominent technical competence.
Since the start of our business in 1916 we have accumulated (manufacturing) achievement and experience as a base and we attempted to integrate crafmanship technology and the most advanced techniques to supply products of excellent quality on a constant basis.
As a result of our long buildup history, we are a strong partner that supports you in development and manufacturing. Especially when it comes to quality control, process flow as well as cost control in the fierce world of automobile business, we have build up trustworthy relationships.
Consecutive acceptance of orders from upper stream to down stream.
According to our manufacturing process, our company realizes thoroughness cost control and quick delivery from the highest upstream process of development (design) to down stream processes (special machines for mass production)
Operation flow chart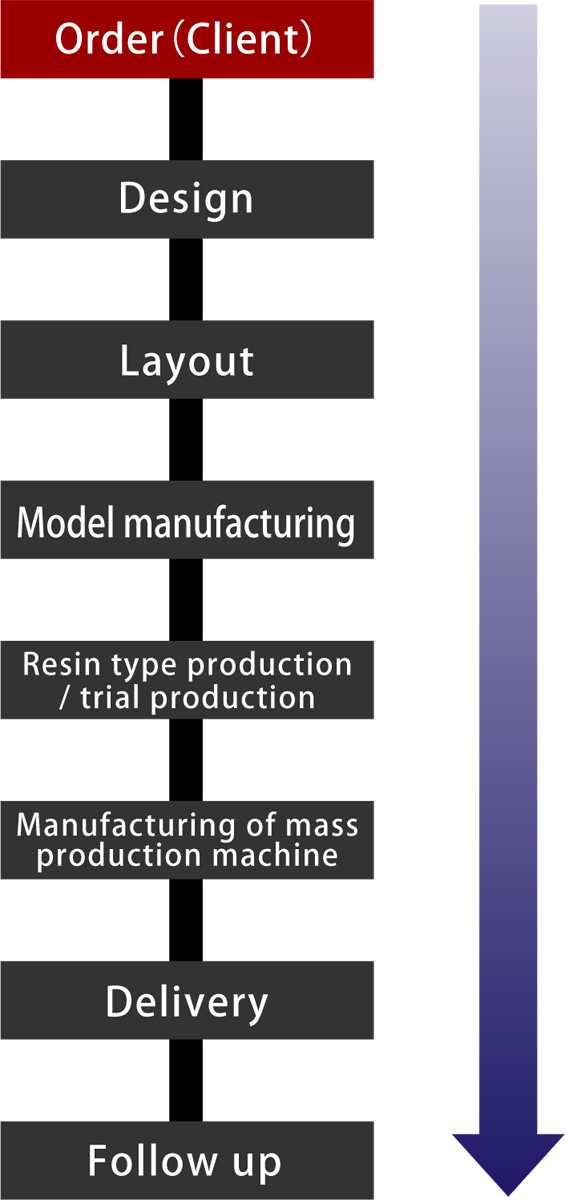 Because of our uniform approach in our company we realize
quick delivery and low cost from design
to mass production machine manufacturing.
According to your wishes we deal with a wide spectrum of abilities.
In order to meet the demands of our customers we deal with a wide spectrum of abilities, from up stream to down stream processes of development and from large scale manufacturing machinery to small designed models, we offer a total support requested for each process.
DAIWA.MT STYLE
Applications, Range of use (summary of possible parts)
1/1 mock up model of a car.
Design model of a show car or parts.
Vacuum forming die for Door trim, pressure bonding molds, intricate wood grain molds, bumpers, instrument panels, test jigs for OTR panels.
Points of difference and advantages compared with other companies.
Machining centers (4)
From design data to mass production molds to equipment uniform production.
Examples of companies that use our services:
Automobile related companies, airplane related companies, heavy machinery for construction business, engineering work makers for agriculture, electrical home appliances related companies, JR (Japan railways) and railway related business, big sized trucks, bus related companies.
Other special features Scale models and scanning of art and craft pieces, model production for iron fabrication.
Severe security systems.
Product ordering system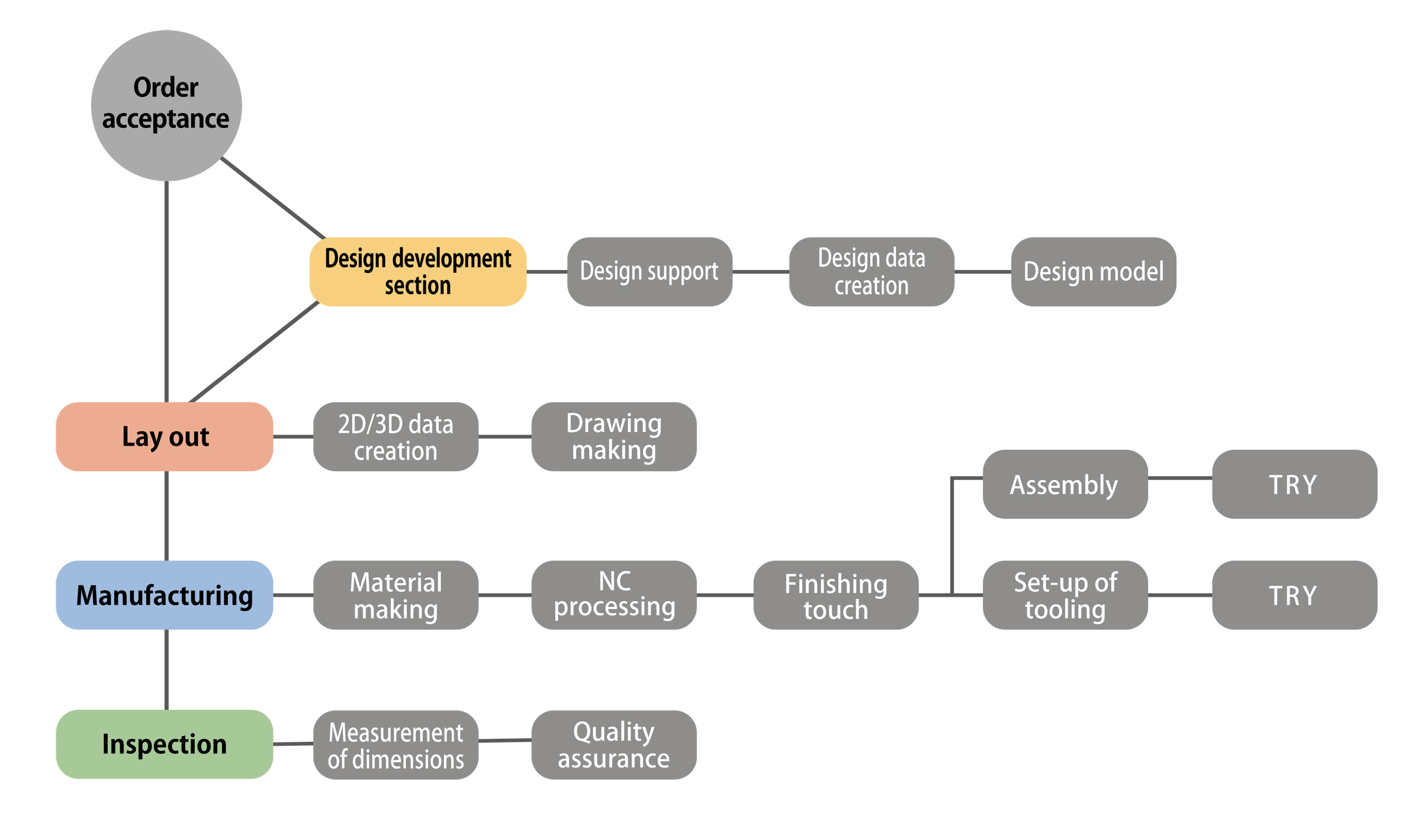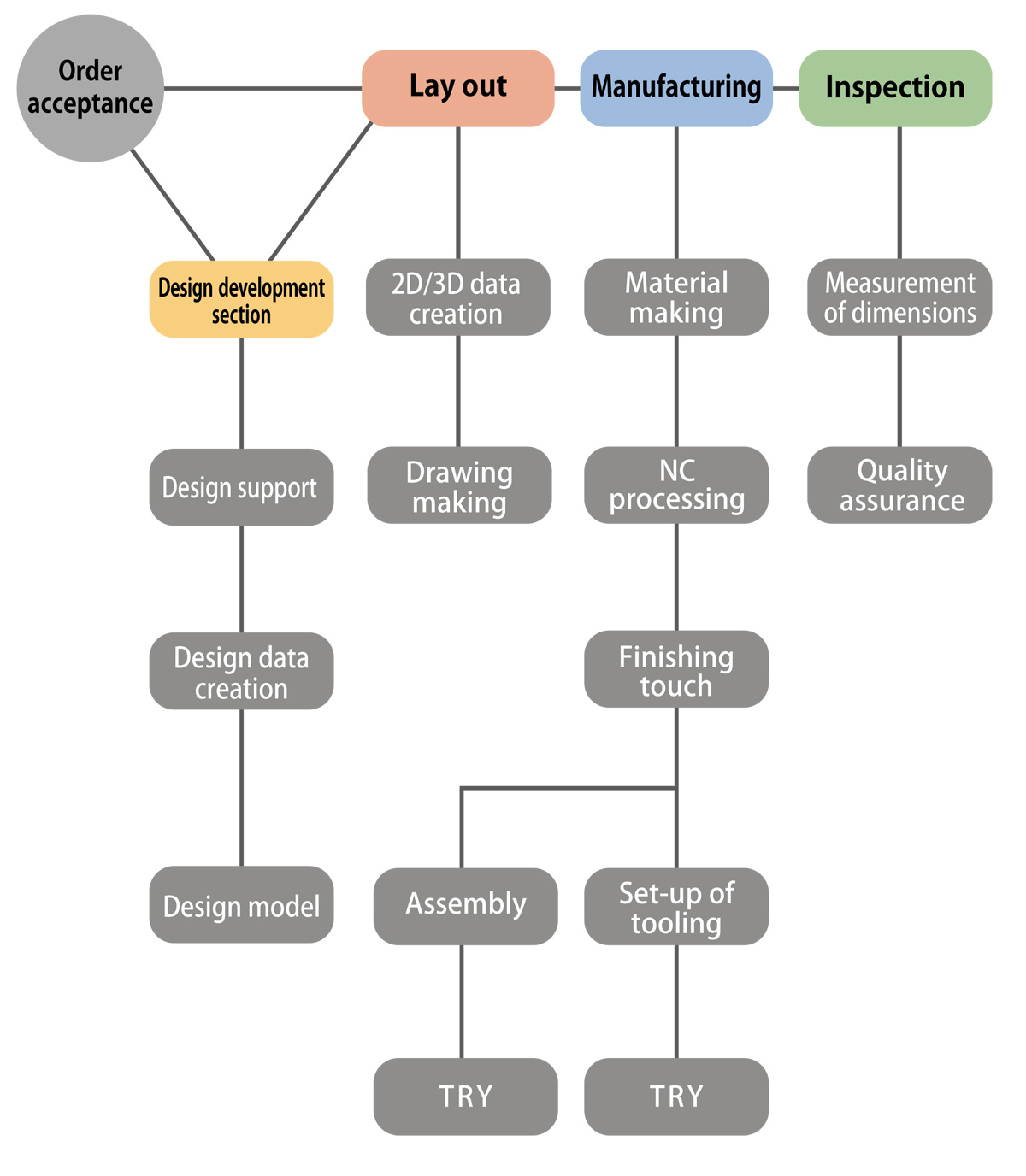 We are able to process all kinds of material
Metal, resin, fibers processing of various materials is possible.
Detailed after service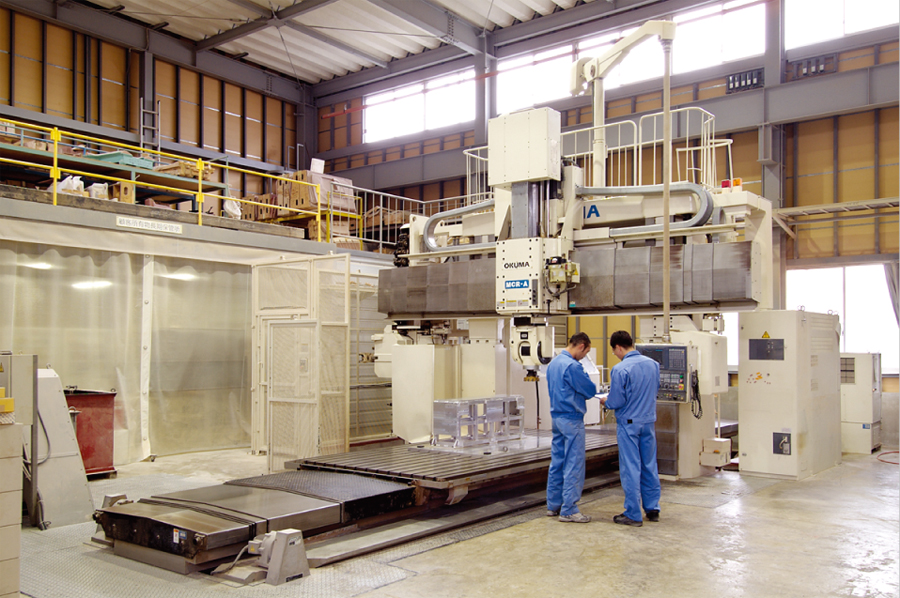 Our full time operation using our mastership in each field is leading to cost reduction for our customers and making it possible to make alterations easily. With our technical footwork we do our utmost to meet our customer's demands and satisfaction.